Wet Tower Dispensers/ Noble Taste Style/ HY-WT06
The best selection of high-taste persons, only born to honor you.
This is full upgrade style from roll-type wet towel machine, the wet towel made with this equipment is folding sheet, the quality is more stable. And the cold/hot water supply system of the machine is completely separated, so cold/hot wipes can be converted in real time.The water tank is larger, so as to avoid water shortage in short periods.
It is widely applied to films and TVs, star hotels, bull conferences, high-end clubs, executive offices, lakeside PARTY aristocratic wedding photography, modern spas, VIP lounges and so on.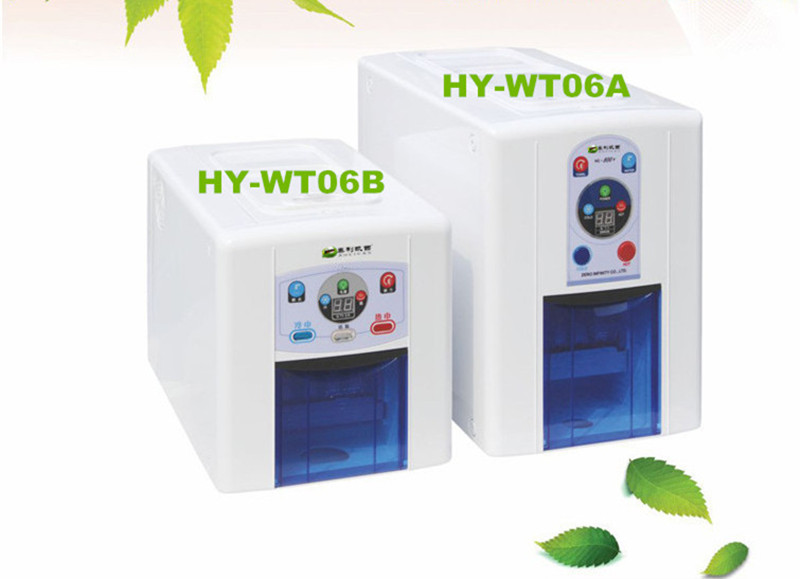 Functions and features:
1. Convenient operation: Be intelligently controlled by microcomputer, just use your finger to press the button, and then you can use the wet tower. Moreover, the machine is installed with the function of automatic error correction with low trouble rate.
2. Convenient using: Cold or warm, long or short by your choice, with changeable humidity.When lack cloth, water, the type and the number of tower, it can automatically alarms with light and sound. The water in the machine can be drained away by the drain hose.
3. Clean and hygienic: Tower smart box is installed with an antibacterial water tank,which can disinfect and sterilize by ultraviolet radiation and high temperature heating, reducing the concerns of the bacteria pollution.
4. Storing up energy: Installing a Wet Tower Dispenser can save you a lot of time and energy in buying, fetching and transporting the wet tower.
Key Parameters: